What is Blender Animation?
Blender is the open-source, free-of-charge 3D animation software you have been dreaming of!
Blender refers to itself as a community-driven project under the GNU General Public License. What does this even mean, you ask?
Blender gives animators and coders the ability to make changes to the code base, add in new features and tools and respond to bugs quickly and organically. This opens freelance animators up to a huge community of like-minded animators and coders within the Blender network.
Not only that, but The Blender Foundation gives open access to Blender animation for any purpose that you might have for it!
Besides these outstanding ethics, Blender is superb for freelance animators because it supports the entire 3D pipeline - Modeling, rigging, animation, simulation, rendering, compositing, and motion tracking - all the way through to novel tasks like video editing and game creation.
In this blog, we will take a look at the pros and cons of using Blender. We will also give tips for freelance animators wanting to learn how to use Blender to optimize their freelance animation pipeline. Finally, we will discuss alternatives to Blender for those freelance animators who decide Blender is not for them.
The Pros and Cons of Animating on Blender
GIF by GIPHY Studios Originals via GIPHY
In a hurry to go make your masterpiece Blender Animation and looking for the juicy details?
Here are the reasons why Blender is great for freelance animators and some reasons why you may want to look elsewhere.
Blender for Animation Pros
Blender for Animation Cons
- Free and Open Source
- Massive Online Community
- A large number of online tutorials and learning opportunities
- Great software for a wide variety of 3D animation tasks
- Full modeling toolkit
- Sculpting capabilities
- It needs high spec hardware to run efficiently
- Not the Animation Industry Standard
- Tricky to learn initially
- Can be buggy
- Complex node editing
- Software is not specialized
One of the major drawcards of animating with Blender is that it is free and open-source.
As a freelance animator, managing your finances is vital to your success early on. Free animation software will allow you to create payable content without having to spend any money doing it.
Let's face it; high-quality software never comes free. Except with Blender, where it does come free. This open-source, free software has another exceptionally positive drawcard - a community.
Due to its open-source nature, Blender gives freelance animators access to a strong network of animators to learn from and connect with. You will be more likely to find collaborations and strong working relationships using Blender than you would if you were using paid 3D animation software like Maya.
However, as with all things in life, Blender is not perfect. The cost-saving you will have by using Blender for your animations will be offset by learning how to use Blender. Many freelance animators complain that Blender has a steep learning curve, has a less-than-ideal user interface, and is a challenge to navigate.
How steep is the Blender animation learning curve? Are we talking mountains here or molehills?
Learning How to Use Blender:
Test Story GIF by Primer via Giphy
Blender has an astronomical range of features. So many, in fact, that these features might make it appear that Blender is too complicated to learn, and you should stick with the software they taught you in school.
But this couldn't be further from the truth.
When you start learning Blender, you don't need to use its full set of features! Instead, start with specific tools that relate to your style or the project you are working on. If you learn the program in smaller bits, it will increase your likelihood of sticking with the program and mastering Blender Animations for life!
There are an outstanding array of tutorials online that you can use to guide you as you begin your journey to Blender mastery. From Blender Guru to the Blender Foundation, you can rest assured that there is a 3D animator on the internet right now who is trying to teach you how to use Blender properly.
You can also find courses on sites like Udemy, Skillshare, and others on the internet.
While doing your research, give yourself the best shot at success by reading through all the content of the courses you find and ask yourself:
Is this content relevant to the Blender skills I want to learn?
Does this course have a clear, attainable learning goal?
Does the course have a communication network for questions or problems?
What reviews has this course received?
Lastly, when you are learning animation Blender, give yourself time. 3D animation is a skill, and skills take practice. Spend time fooling around in the program before using it in a professional endeavor. Build 3D doodles for virtual birthday cards, Tumblr posts, and Reddit feeds - we learn best when we are having fun.
Once you feel you've gotten a feel for Blender animations, expand your skills by applying Blender to your Animation demo reel. Make note that you're using Blender in the demo reel - potential clients will want to know you can use a range of software, so make sure you let them know when you're using what.
Streamline Your 3D Production Pipeline with Blender Animation
Automation Folding GIF by OSHIMA GROUP via GIPHY
Now that we've seen all that's good with Blender software, we can ask ourselves the really important question, will Blender make our freelance animation career better?
Because let's face it, it's all about efficiency at the end of the day.
Let's assume you have learned how to navigate Blender and are ready to begin using it in your freelance work. How does Blender fare as a tool for your 3D production pipeline?
Making the Change to Blender Animation Software:
Switching to Blender gives you a perfect opportunity to revise your current pipeline. Often, we stick with inefficient animation production pipelines not because we believe they are best for our workflow but because it is too challenging to adapt a pipeline while you are producing.
Making the change to Blender will mean a rethink of your entire production pipeline. This rethink gives you a chance to iron out any issues you may have noticed but been unable to change. However, the open-source nature of Blender makes the transition a stress-free affair.
While adapting your systems and learning the intricacies, Blender can be used in conjunction with pipeline tools and skills you already have. And then, once some coding is done, you can transfer your pipelines and workflow from your current software to Blender.
Let's talk rendering. We all need it. We all wish it would happen faster.
Blender's Cycles Rendering Engine is one of the most significant changes to Blender's software. Cycles allow for true photorealism and rival any of the big animation software names you are familiar with.
Blender is also a great tool for stylized rendering because it allows for flexible rendering workflow. And, if you need to, Blender can also make use of third-party rendering engines from other software like 3DS Max.
Besides rendering, the Cycle Engine of Blender makes realistic shading easy and accessible with its intuitive shading workflow and principle shader.
Blender is animation software made by people, for people. It has the capacity to seamlessly blend different codes and software, giving you the freedom to create a production pipeline that fits exactly with the animating that you do.
One Final Case for Blender Animations
Before we go, let's take a quick look at some of the best 3D animations made with Blender:
Next Gen via Netflix
Next Gen is Blender's most mainstream offering, released on Netflix in September 2018. It is a futuristic Sci-Fi movie created completely using Blender and is a perfect example of the power of Blender for creating superb animations.
Spring via Netflix
Spring is an open-source short film released by the Blender Foundation and available on YouTube. Not surprisingly, Spring is made entirely on Blender. This delightful 8-minute film follows a shepherd girl and her pet dog, giving perfect examples of Blender's strengths in photorealism and shading.
Cosmos Laundromat via YouTube
Another Blender Foundation release, Cosmos Laundromat, is one of the earlier films made using only Blender. It follows more adult themes and gives great insights into where Blender was and how far it has come since then.
From Blending In Animation To Standing Out With Blender Animation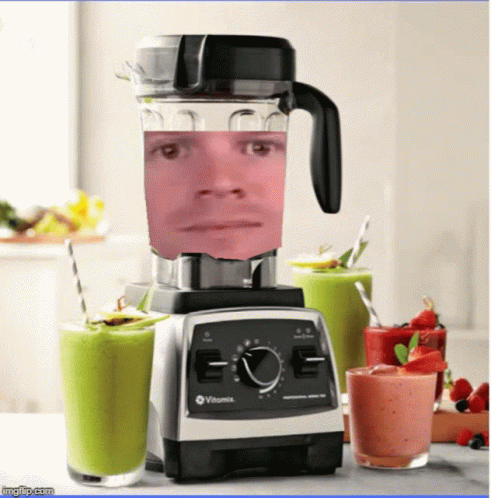 When you decide fore-or-against Blender, make sure you have done your research well and have a good grasp of how Blender works. Make sure that before you decide on Blender, you have watched tutorials to get your head around the many awesome features Blender has to offer from a technical standpoint.
When it comes to your 3D pipeline, Blender may well be just what you need to refine your production and streamline to perfection. Blender animation software Cycles will allow you to render quickly and easily.
Picking the correct 3D animation software for your freelance animation career takes time, research, and training. Thankfully, learning how to market yourself in the freelance animation industry is easier than ever.
Take a look at Business of Animation's free masterclass, download a copy of our free marketing handbook, and check out our blog on "How to Start an Animation Studio"!