In the past few years, YouTube channels about animation have become a great resource for animators of all kinds to show off their work. With YouTube being accessible worldwide by anyone, many animators can share their creativity anytime they want without any limitations.
Some people may think that becoming a successful YouTube animator is easy, but the truth is there are several things you need to look into to make your YouTube animation career a success.
In this blog post, you'll learn the fourteen things you need to do to become a successful YouTube animator.
1)  Pick a Theme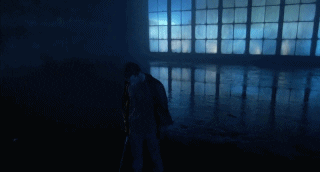 Before uploading anything or customizing your channel, you have to pick a theme. Choosing a theme is essential for every new Youtuber. Themes become your guide in storytelling for each video you will film and upload.
Ensure that you can stick to your chosen theme over time while still being able to catch your viewer's interests from the beginning until the end of the video, and from your first upload to your last.
Your theme will let your audience know what kind of animated content they can expect on your channel. It will show what value you offer your viewers and what differentiates you from other YouTube animators.
For example, if your animation channel focuses on relatable personal stories, you shouldn't suddenly jump to posting about video games. This will confuse your audience and might make you lose subscribers.
The more topics you post about, the slower the growth of your channel will become. It may even start to trend downwards as people lose interest in your content or view your page as a mish-mash of random things that don't interest them!
If you really want to post about several themes but not risk losing any subscribers or views, you should make another YouTube channel for each theme.
Zap Zockt confirms that it's better to concentrate on one theme and one channel for your first few years. Put all of your time and energy in that channel before making another one.
When you've established yourself as a well-known YouTube animator, you can introduce another theme to your channel that is at least tangentially relevant to your first theme and still gain new subscribers and views.
Keep in mind that you may eventually switch themes completely after taking into account your audience's feedback on your video uploads. That's not a problem, just make sure that you are giving your audience what they want!
2) Choose a YouTube Channel Name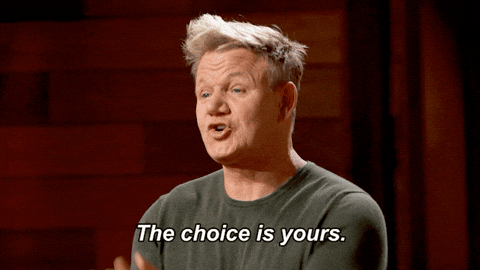 GIF by Masterchef via GIPHY
Now that you have a theme for your YouTube animation channel, it's time to choose a channel name. When choosing a channel name, make sure that the name that you will use is related to your channel theme.
If you plan to make animated content about video games, come up with a channel name that immediately conveys that theme.
You should also make the name catchy and easy to spell and pronounce. Don't use numbers and symbols because these might prevent people from finding you on YouTube.
It's also imperative to check if the YouTube name and URL that you want to use are still available. You wouldn't want your audience to confuse you with another person or business.
3) Write an Animation Channel Bio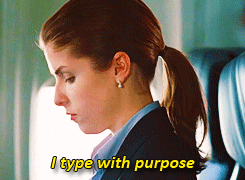 Your YouTube animation channel's bio will help your audience understand what your page is all about before they even watch a video. What you put in your bio is like a headline or cover page showing what your audience should expect from you.
Your goal in adding a bio is to write a short paragraph that will draw in new viewers and keep your current audience watching your videos and subscribing. You don't need to write a novel in your bio, you just need to use catchy and relevant keywords.
You can make a brief introduction about what you do, the companies you work for, the animation software and tools you use, what kind of animated videos you post, and what makes your channel a must-watch.
4) Prioritize Your Channel Art and a Logo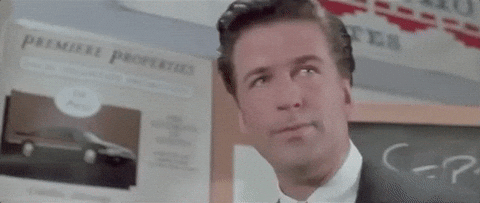 Using channel art and a logo are great ways to get your audience's attention and stand out from the crowd. The goal of your channel art and logo is to communicate your personal animation brand to your audience.
Your channel and logo art spaces are the perfect opportunity for you to let your audience know what they can expect from your channel. You can communicate what kinds of videos you post, your upload schedules, taglines, and even some of your animation work for a personal touch.
If you don't want to make your channel art and a logo from scratch, you can use the easily customizable templates on websites such as Canva or Cello.
5) Add Social Links
After writing your animation channel bio, it's time for you to add your social links. You should add as many links as you can while making sure to highlight the essential ones, which are whichever ones you are most active on.
Some links you can include are links to your website or a portfolio, Twitter, Facebook, Instagram, LinkedIn, and Patreon.
6) Upload Unique Content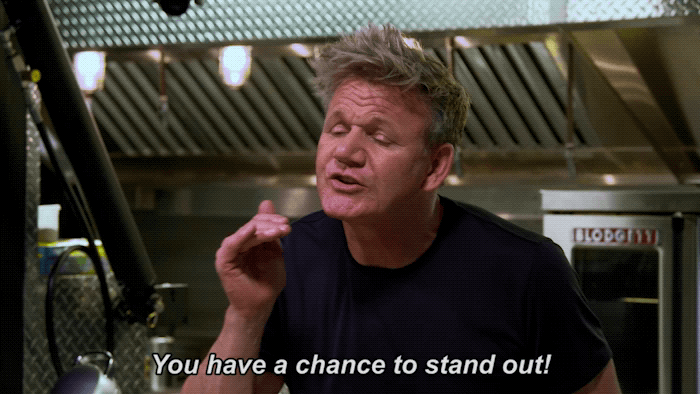 GIF by Gordon Ramsay's 24 Hours to Hell and Back via GIPHY
Knowing that there are many YouTube animators with thousands and millions of followers, you need to take your channel to the next level and upload videos that make you stand out.
Study your competitors' strengths and weaknesses and turn their weaknesses into your channel's strengths.
Ask yourself these questions:
What topics have other animators not posted about on their channel?
Is there a specific topic your audience wants to watch or might want to watch from you?
Are there trending topics you can use to your advantage by making animated videos about them?
What are you knowledgeable about that you can share with your audience?
Aside from that, you can also use the search feature on Google and YouTube. The keywords that appear first on the search suggestions are the kinds of questions and videos that people are searching for.
You can easily gain more subscribers if you offer people the answers to their questions and anticipate what they're looking for
7) Use High-Quality Audio
Image by Black Connally via Unsplash
Bad audio can ruin any video. Before you start filming a video, you need to make sure that what you say is audible and easy to listen to. Speak clearly, don't stutter, and have an enthusiastic tone.
If your videos are hard to understand because of bad audio quality, people might get bored and end up leaving your animation channel for good. You'll lose viewers and subscribers.
The best way to ensure that your audio is on point is to invest in some decent audio equipment, such as decent earphones, headsets, or an external microphone.
If you need to use background music for your video, you can always use YouTube's Audio Library or look for websites that provide quality background music.
8) Film and Animate Easy-to-Watch Video Animations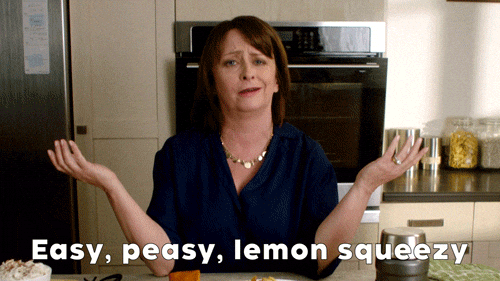 Aside from having clear audio, you also need to ensure that whatever you upload is easy to watch. Don't make it hard for your viewers to know what is going on by using small fonts and super quick transitions.
If you're filming an animation YouTube tutorial where you need to be seen, you want to make sure that your lighting is bright enough and your hands or face can be clearly seen.
Also, make sure your camera isn't shaky when filming. You can ask someone to film a video of you or opt to use a good quality tripod.
9) Write Effective Titles and Descriptions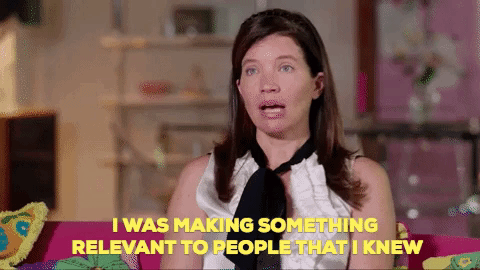 GIF from Half the Picture via GIPHY
Titles and descriptions do more than just describe your video. They also acts as keywords that help your videos rank higher on YouTube search results.
Your titles and descriptions should accurately reflect your video while also putting out related words and phrases that YouTube users enter in the search bar.
For your title, use words that are usually searched by YouTube users who are interested in animation. Also, make sure that the titles you use are clear and attention-grabbing.
For your description, you can include longer paragraphs. You can talk about what your video is about, what you discuss in your video, and add some links to your social media and websites.
You can also use this space to put a transcription of your video for higher YouTube rankings. According to 3PlayMedia, the description of your video is one of the best places for search engines to crawl through your video.
10) Make Attractive YouTube Thumbnails
Image by Radek Grzybowski via Unsplash
Aside from titles, making attractive thumbnails is the best way to get more views. Use high-quality, contrasting images that represent your video content and keywords.
You can choose a thumbnail from the screenshots that YouTube will show you or you can create your own thumbnail and upload it. You can design your own thumbnails on Canva, Snappa, and Adobe Spark.
11) Use Video Editors
Image by Matthew Kwong via Unsplash
The difference between a good video and a great video comes down to editing. Making successful YouTube videos isn't just limited to what and how you film but also with how you edit.
If you want to make your video more appealing, you can use free or paid video editing software such as OpenShot, Movavi, Filmora, and iMovie. On these softwares, you can import videos and adjust the settings for the videos' brightness, speed, contrast, etc..
12) Stick to a Schedule
To have a successful animation channel, you need to post consistently and regularly. Keeping a regular schedule of several posts per week can easily increase your ranking in the YouTube search results. This will increase your watch time and give your audience a reason to subscribe to your channel.
According to Entrepreneur, the best times to post on weekdays are from 2-4 pm on Mondays, Tuesdays, and Wednesdays and then 12-3 pm on Thursdays and Fridays. On weekends, the earlier your post, the more views you will get, so make sure to post between 9-11 am.
Your subscribers won't mind whether you post once a month or once a week as long as they can count on you to upload on a consistent schedule.
13) Engage With Your Subscribers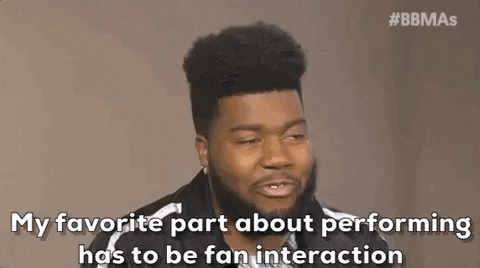 GIF by Billboard Music Awards via GIPHY
Once you gain subscribers, whether you have dozens or thousands, your goal is to keep that audience coming back to your YouTube channel.
It's necessary for you to interact with your audience because this is one of the best ways to keep them coming back to your page. After all, they are the reason why you'll gain success and fame on YouTube, so it's important to make the relationship mutually beneficial.
To connect with your audience, use YouTube's community post features by liking and replying to comments. When uploading a new video, you can premiere it and do a live chat with your audience while you watch your video together.
14) Monetize Your YouTube Animation Channel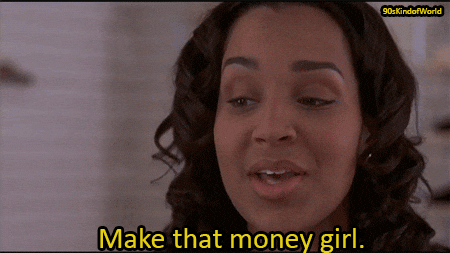 Once you establish your personal brand as an animator on YouTube and get at least 4,000 hours of views and at least 1,000 subscribers, you can qualify for monetization. After applying for monetization, it can take up to 30 days for YouTube to review your application.
While waiting, upload videos as you usually do, use SEO, and engage with your audience.
You don't have to limit yourself to monetize through YouTube. You can also use Patreon which is one of the most popular platforms for YouTube creators.
On Patreon, your subscribers pay you a certain amount of money in exchange for access to exclusive content such as behind-the-scenes footage or videos that you only post on Patreon.
According to Storyblocks, some YouTuber creators give their patrons access to a new video one day early or have one-on-one chats with their subscribers.
Aside from subscriptions and Patreon, you can also look for paid sponsorships with brands.This is when you mention or promote brands' services and products in exchange for a certain amount of money.
To form sponsorships with brands, engage with companies relevant to your animation channel, show them how you can help their brand, and provide examples of the past sponsorships you've done before.
How You Can Make The Next Big YouTube Animation Channel
Creating a successful animation YouTube channel can be difficult, but it's not impossible
To achieve high subscription rates and become monetized, you will need to use relevant keywords, make attractive titles and thumbnails, use good audio and video, use video editors, post consistently, and engage with your subscribers.
Aside from following these steps, remember the basic idea that people will stay engaged with your channel if you offer valuable content that is relevant to their searches, and offers content that they are looking for.
Gaining views and subscribers isn't always a smooth path.You may encounter a few bumps in the road, but if you follow these thirteen tips consistently, you'll have a chance of reaching success as a YouTube animator.
If you're interested in reading more tips about animation and its business side, make sure to join our free masterclass and get your copy of our marketing handbook.