As you make your first foray into the freelance animation business, questions such as "What sort of animation equipment do I require for my office/studio?" and "Where can I get this equipment from?" are bound to cross your mind.
With a vast array of animation equipment, software, and hardware now available online or at specialty stores, it can be difficult (and perhaps a little intimidating) to know where to begin.
Whether you're creating animations to beef up your portfolio, designing projects for your clients, or collaborating with other animators, you'll need to equip yourself with the proper tools of the trade in order to bring certain ideas or visions to life.
You also want to be able to create a comfortable, efficient working environment in your office or studio, which in turn creates a "culture of productivity", allowing you and your team of animators to produce projects to the very best of your abilities.
Combined with your individual skillset, as well as your determination and diligence, having access to viable animation equipment and tools is key to creating high-quality animations; resultantly, this will ensure the success of your freelance business.
In this blog post, we'll take a look at the most important animation equipment that you should own – ranging from basic supplies to tools favored by professional animators – in order to get your freelance venture underway:
Plan Your Way to Buying Essential Animation Equipment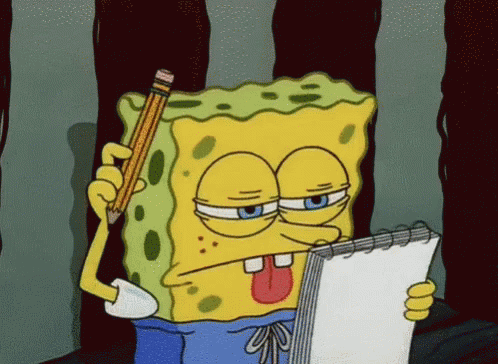 Image by tandgwallace via Tenor
Depending on your goals, vision, and aspirations, says Profitable Venture, the costs of setting up a freelance animation business can either be high or low, particularly where equipping your office or studio is concerned.
For medium-scale animation studios, it can cost roughly between $80,000 and $85,000 to purchase animation equipment alone.
While some animation programs are free to use, others must be purchased; for the sake of creating studio-quality animations, however, it does require less window-shopping and more loosening of the purse strings.
To help you get started, put together an animation business plan using a template by Startupback so that you can determine how much capital you're able to spend on animation equipment and tools.
Image by StartupStockPhotos via Pixabay
Factors such as the type of hardware and software you'll need to produce a specific piece of content (for example, creating a stop-motion video), the affordability and quality of animation equipment (i.e. buying secondhand vs. buying brand new), and how many animators you hire are just some of the things that also need to be considered.
Additionally, putting in the research – whether it be by reading reviews or product specifications online, or physically testing out products in-store – will help guide your decision to purchase these items for your business.
You should also contact tech wholesalers and art/furniture suppliers directly about animation equipment such as tablets, computers, and desks so that you can get their real-time prices – you could potentially score some sweet discounts (thus saving yourself some money in the process) if you try your hand at bargaining!
With all of this in mind, here are 12 absolutely essential pieces of animation equipment that you, as a freelance animator, should consider stocking up on:
1) Animator's Non-Photo Blue Pencils
Image by Upamanyu Bhattacharyya via GIPHY
Sometimes even the most basic medium can be the best one, as far as animation equipment is concerned, which is why you definitely need non-photo blue pencils in your animator's toolkit.
Used primarily for rough sketches, these blue pencils are noted for their non-photo qualities – when scanning your sketches on a photocopier, the messier blue sketch lines tend not to show, leaving you with a clean drawing.
The blue lines are also easy to edit out in programs such as Adobe Photoshop.
These pencils are important assets for you and your team to use during the storyboarding phase of the animation project pipeline: together, you'll be able to put together a visual guide of the project and make quick alterations to it before production can begin.
2) Punched Copy Papers
Image by daveydoodlebug via GIPHY
Copy paper practically goes hand-in-hand with blue pencils, especially if you or your team are going the 2D animation route.
According to Lifewire, one second of animation requires 30 to 100 sheets of paper, so you will need good quality copy paper to make duplicates for the purposes of retracing and correcting mistakes.
Consider purchasing a ream of three-hole punched paper, which is not only heavy enough to produce a good copy but is also light enough to see through several layers over a light table.
Buying the paper already punched saves you from making holes manually or taping it on the table. Plus, the holes make it easier to align the pages and peg them down.
3) Animation Peg Bars
A peg bar is a good piece of animation equipment to have if you need to hold your papers in place when you put together your animation.
Ideally, a high-quality peg bar comprises circular and rectangular stubs so that it provides a much more secure paper alignment.
When you return your papers to your desk, your peg bar will line these papers up again so that your drawings or sketches remain in the correct place.
4) Animation Stylus Pens
Most animation studios have embraced digital animation as their primary medium. As such, it's a medium that you'll have to adapt to at some point – that's where the stylus pen comes in handy.
Stylus pens allow you to draw, sketch and paint your animations either on a graphics tablet or a computer screen, with the added conveniences of unlimited do-overs and correcting mistakes at the tap of an "Undo" button.
Unlike a computer mouse, a stylus allows for more flexibility, control, and natural movement, plus it reduces the need to switch between your tablet and keyboard.
With the aid of a stylus pen, creating animations will save you the trouble of using (and restocking) physical stationery items and art supplies such as pens, pencils, paints, and brushes.
In other words, by procuring and utilizing stylus pens for your business, you could potentially save yourself a great deal of money on animation equipment and other expenses in the long run.
5) Graphics Tablets
Photo by Faris Mohammed via Unsplash
Graphics tablets are essential pieces of animation equipment that you'll need in order to ease the workflow at your animation studio.
With the right software such as Sketchbook Pro installed, you can easily connect this device to your computer or laptop and create animations from scratch.
There is a broad range of graphics tablets, small and large, that are available to purchase from well-known brand manufacturers.
Before purchasing a tablet, however, take into consideration its specifications, namely its drawing area, screen resolution, pen pressure sensitivity, and its connection options (USB, Wi-Fi, Bluetooth, etc).
6) Animator's Drawing Gloves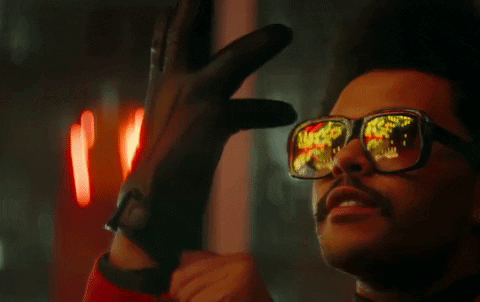 Image by The Weeknd via GIPHY
You've got your pencils, papers, peg bars, stylus pens, and graphics tablets – all essential indeed, but you've reached the halfway point of your animation equipment journey!
Creating animations is liable to (literally) make you break into a sweat. Enter the drawing glove: this neat little garment covers two of your fingers and the inside of your palm that lays flat on the surface of where you're drawing.
This reduces the risk of both smearing and friction by preventing the transfer of sweat from your hand onto your screen.
The glove is also perfect for reducing smudging if you or your team are using traditional mediums such as graphites and paper.
7) Desks and Tables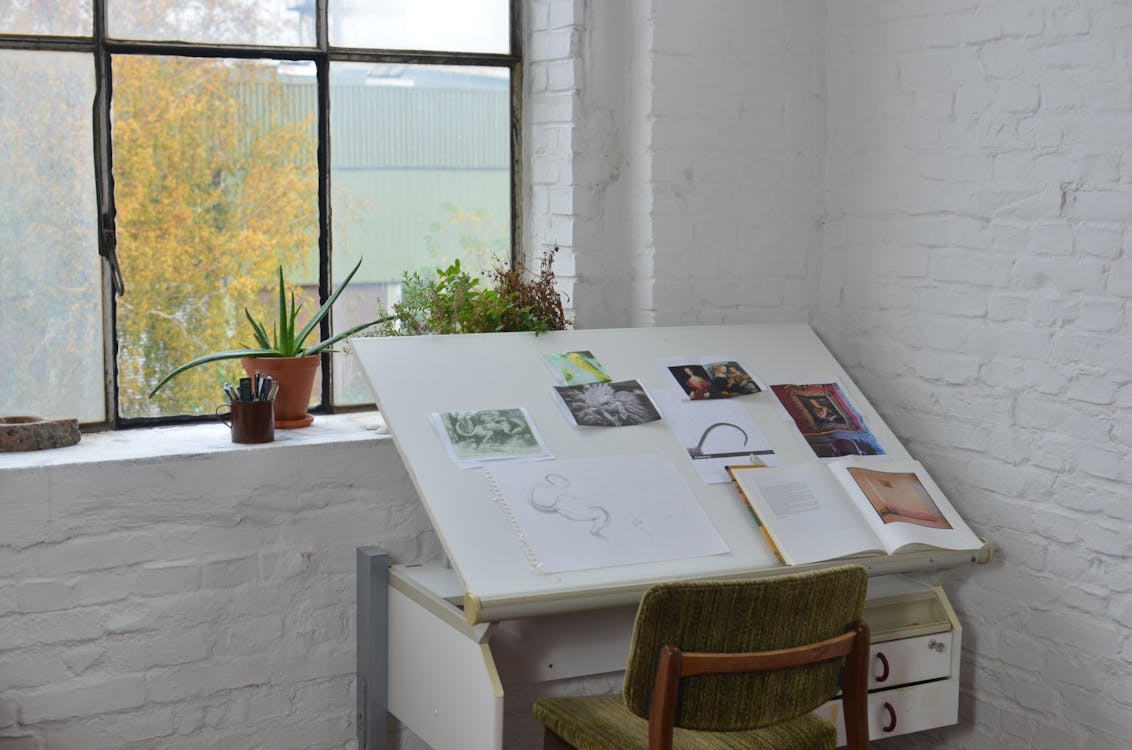 Image by Skylar Kang via Pexels
When it comes to animation equipment, furniture is just as fundamental. However, to walk into any old furniture store for desks and tables that you and your team need to use is simply not … well, simple.
As an animator, you'll require a desk with tons of storage space, and a large, flat surface that can also be raised or adjusted to 30°-, 45°-, or 60°-angles for the placement of paper, multiple computer monitors, or a tablet.
A light desk or light table – which comes equipped with a back-lit, plexiglass animation disk – not only helps you retrace your sketched frames but also illuminates your artwork underneath, making it transparent enough to see through for reference.
And of course, no animation business is complete without a conference table – here, you and your team can regularly hold meetings over storyboards, scripts, and project progress.
It's also a good way to meet with clients to discuss their briefs, plan out the budget and animation steps accordingly, and test-screen portions of the animation project before it can be finalized.
8) Animators' Chairs
As a freelance animator, you're going to be sitting for hours at a time poring over clients' briefs, watching and providing feedback on animations created by your team, and seeing to your own animation projects among other tasks.
You'll need chairs that are sturdy, comfortable, and adjusted not only to your preferences but also to that of your team of animators.
When purchasing chairs for your office or animation studio, take into consideration their ergonomic functions so that you can avoid contracting chronic health issues in the future.
9) TV Screens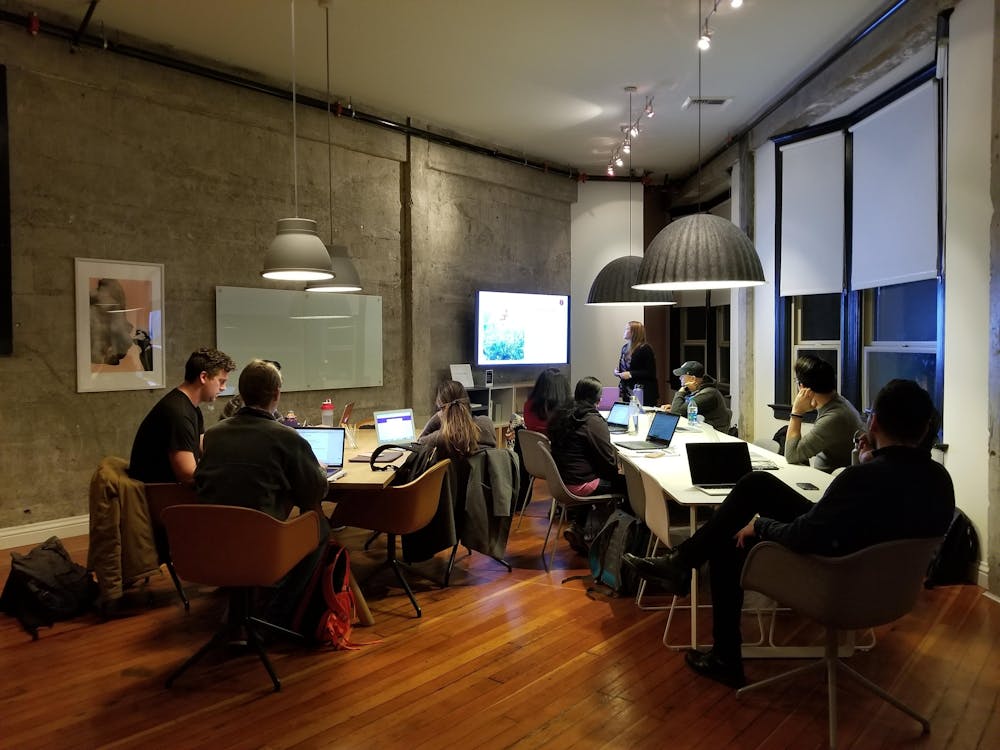 Image by Product School via Pexels
Sometimes adding a television or two (or more, if you're feeling generous) inside your office or at the studio makes for a more comfortable, relaxed environment.
From displaying storyboard presentations to showcasing progress from current and completed animation projects, watching these on a TV screen will give you an indication of whether (or not) you're progressing on the right track with your projects, particularly where color accuracy is concerned.
Image by Chauhan Moniz via Unsplash
Colors, according to Adobe, are paramount to the success of animation projects: they must be able to grab attention, evoke different moods, and convey certain messages to viewers.
With this in mind, calibrate your TV's picture settings so that you get the most accurate colors possible. And don't forget to do the same for your computer monitor, too!
That way, if you notice anything off-putting about an animation's color scheme – say, a scene depicting a gray elephant eating green leaves suddenly appears as a pink pachyderm of sorts that's chewing on strange, blue-colored vegetation – you can rectify it right away.
As an added benefit, if you just want to get to know your fellow animators during your lunch break, having a TV installed will strengthen camaraderie, boost morale, and increase productivity in all quarters!
10) Computers
Image by Rebecca Hendin via GIPHY
Electronic-wise, a computer is a must-have piece of animation equipment to include in your arsenal. Most animations are made on PCs these days, so chances are you'll be needing a desktop computer or laptop that's fitted with the appropriate software to carry out your animation projects.
No doubt, says WePC, you're looking for a strong piece of hardware that meets the right specifications, performs well, and – of course – suits your budget.
To help you choose the right computer for making animations, keep these in mind:
The CPU's speed. The faster your central processing unit, the more applications, and processes you can run at once, including rendering your animations.

The RAM's size. A computer or laptop preferably with a memory of 16GB or more can boost system performance.

The graphics card quality. It's pricey, but if you're looking for a high-quality graphics card that can perform tasks such as mapping, modeling, and designing both 2D and 3D animations, then it's worth your while to shell out more cash.

Storage space. Animations take up a lot of space on a PC's hard drive. As such, you'd do well to invest in SSDs that are faster and more efficient, allowing your programs and operating system to run seamlessly.
Alternatively, you can back up your projects to external hard drives or to online file storage platforms like Dropbox or Google Drive.
11) Animation Software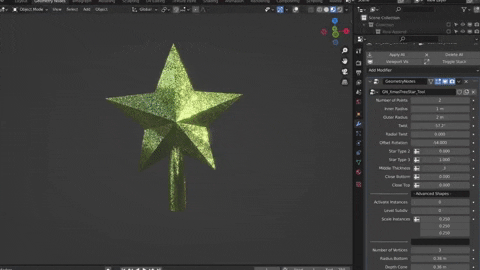 Image by Manellopgar via GIPHY
There are countless animation software programs that cater to both freelance 2D and 3D animators.
It's vital that your business has access to the latest animation equipment, especially animation software; with that being said, the programs you use should cater to your specific style; feature a user-friendly interface; utilize a wide range of features, and be compatible with you and your workspace.
Here are just a few examples of animation applications you can buy or use for free:
12) Stop-Motion Animation Equipment
When it comes to finding the right animation equipment to create stop-motion animations, freelance animators should consider these five elements: a camera, lighting, a prop or subject to animate, stop-motion software, and video-editing software.
Digital Single Lens Reflex (DSLR) cameras such as Canon and Nikon are favored by professional animation studios. Alternatively, webcams and camera phones can be used to a similar effect.
When it comes to lighting, LED lights are cheap, they tend not to overheat, and their longevity means they can be used for several years on end.
Image by MaxTacAgent via Tenor
Props and subjects can be created using claymation, puppetry, or household products – in fact, virtually anything you can think of can be used as a prop!
Industry-standard stop-motion software such as Dragonframe and AnimaShooter are user-friendly and are compatible with a wide range of DSLR cameras.
The former's most outstanding feature is its motion control rig, which helps to automatically move the camera into the correct position for each frame.
Once you have all your animated shots, you can then combine them into one animated film using video-editing software such as Adobe Premiere Pro and Adobe After Effects.
Why Owning the Right Animation Equipment is Crucial
Image by Ion Şipilov via Unsplash
New animation techniques and processes arise every day, which is why you must be prepared to stock up on the appropriate animation equipment to carry out the job at hand.
As a freelance animator, you might think it's not worth your while to spend large amounts of money on animation equipment, supplies, and furniture, or perhaps you're worried about running out of capital for your business, so you stick to playing it safe.
But sometimes you'll find that taking the risk leads to greater pay-offs in the future: creating stunning, high-quality projects, expanding your business, increasing profitability, gaining more animation clients … the list goes on!
So, you will find it really is worth your while to pay extra for a light desk or an animation program.
As long as you have a viable business plan, do your research, and keep a cool head, in time you will be able to own the right animation equipment and tools that are both fundamental for your business and suitable for your needs.
If you want to find out more about acquiring the right animation equipment for your freelance animation business, then we highly recommend that you can take part in our free masterclass, download a copy of our free marketing handbook, and check out our blog on "How to Start an Animation Studio"!