A motion graphics designer has many different software options to choose from. Some motion graphic programs are more geared towards specific needs, while others can be used to create a wide range of projects.
In this blog, we'll cover the pros and cons of several popular software and try our best to answer the question of what the best program for motion graphics is for you!
The Best Program for Motion Graphics Depends on You
Yes, we're starting this blog with this answer. Motion graphics, as you may know, covers so many different niches, disciplines, and types of design that it's hard to decide what the best program for motion graphics may be for everyone.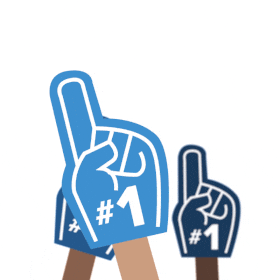 GIF by SportsManias via GIPHY
The best program for motion graphics depends on what you want to create. You may be looking to animate a logo or title sequence, or maybe you're after something more complex, like using After Effects to create a motion graphic design rendering hundreds of elements.
There are many different types of motion graphics, to name a few, you have:
Text animation (slideshows, titles)
Logo design and animation
Brand video creation (promotional videos)
and more!
You may specialize in one field, but the best motion graphics program can be the one that can suit all your personal motion graphic needs.
The Best Program for Motion Graphics Depends on Your Project
GIF by Simpsons World via GIPHY
Regardless of the project, you'll need to consider what type of motion graphics software is appropriate for your workflow and desired outcome.
There are many different types of motion graphics programs available on the market—some that are designed to help you design your own animations and others that are used for editing existing video or raw footage. And if you're just starting out, it can be confusing to decide which program is right for you.
In order to make this decision a little easier, here's a list of what we think are the best options available today:
Adobe Illustrator & Photoshop
Illustrator and Photoshop are two different programs that each have their own strengths.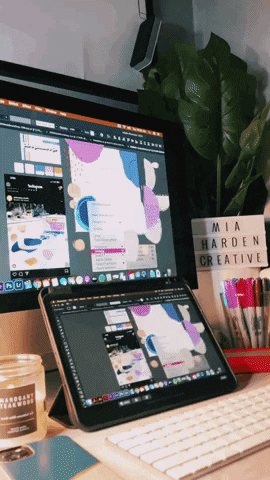 GIF by Mia Harden Creatives via GIPHY
Illustrator is used for creating vector graphics, which are lines and shapes that can be scaled up or down to any size without pixelation. Photoshop is a raster program, which means it works with pixels and bitmap images—jpegs, gifs, etc.—that cannot be scaled without losing quality as they're made larger.
However, these two programs can complement each other well when it comes to creating 2D motion graphics because they both have the ability to create shapes and animate them using layers (or "layers" in Illustrator).
Maya
GIF by davestrick via GIPHY
Maya is a 3D animation program that's used in many Hollywood films, and it's also the industry standard for 3D animation motion graphics. Maya has a steep learning curve but can be mastered by anyone willing to put in the time. If you're looking for a powerful tool for creating high-quality animations, this should be your first choice.
Maya has a large user base, so there are plenty of tutorials and resources available to help you learn. It also comes with several built-in tools for creating visual effects and motion tracking, which makes it very easy to create professional-looking animation motion graphics
Adobe After Effects
Adobe After Effects is a powerful motion graphics software that can be used to create any type of animation you want. It's great for animating text, shapes, video and audio.
It has an intuitive user interface which makes it easy to use for beginners but also has many advanced features that professional designers will appreciate.
If you want to create a professional-looking animated video, After Effects is the tool for you. It has many pre-built effects and tools that allow you to easily create animations without needing any prior of other software in the Adobe suite.
Cinema 4D
GIF by philiplueck via GIPHY
Cinema 4D is a 3D animation and rendering software. Surprised it's not in 4D? It's used by professional animators and graphic artists to create motion graphics for film, TV, commercials, print, games, and web design.
The program has a steep learning curve but once you get the hang of it you can do some pretty amazing things with it. A lot of people are using Cinema 4D because it's powerful enough to handle most anything you throw at it but easy enough that you don't need to be an expert in order to use it efficiently
The Best Program for Motion Graphics is What You Own
The best motion graphics program is the one you know best.
GIF by Ishmael Arias Pinto via GIPHY
There are so many different tools out there, and it can be overwhelming to decide on which one is right for you. The good news is that any software will work if you're willing to put in the time learning how to use it properly (and efficiently). The bad news? There's no way around doing some homework (or more accurately: reading).
So what should you do?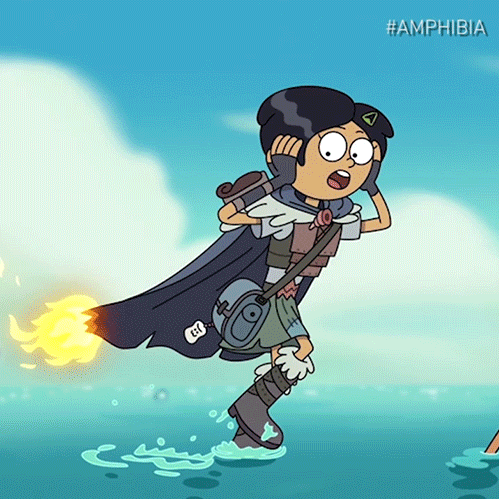 GIF by Disney Channel via GIPHY
In summary, the best program for motion graphics is the one that fits your needs and work style. If you want to get started with some basic effects and transitions, try Adobe Illustrator or Maya. If you're looking for something more powerful with a huge library of resources, look at Cinema 4D or Adobe After Effects.
Hopefully, this blog can help you narrow down your search! It can be hard to decide what the best program might be when there are so many options out there, but fear not! There will always be something that suits your needs - it just takes some research on what each program offers before making any decisions about purchasing them.
If you want to know more about the best programs for motion graphics, as well as answers to any other questions you might have, be sure to follow our blogs, check out our free masterclass, and our Animation Business Accelerator Program, download a copy of our free marketing handbook, and check out our blog on "How to Start an Animation Studio"!